Pioneering genuinely new experiences
Whether discovering unknown Roman shipwrecks by submersible or organising the most complex Antarctic yacht expeditions of the modern era, we continue to pioneer the concept of world firsts in travel.
It's why record-breaking polar explorer Henry Cookson founded the company back in 2009 – to deliver something new that makes a difference. And, having rehomed giant tortoises by heli and discovered a new species of orca, conservation is at the heart of all that we do.
Everything is hyper-personalised to you, built from the ground up with military-grade precision by a team of in-house experts, from ex-British Army captains to global event planners.  We also draw on a network of contacts that spans the likes of marine biologists and event magicians.
We only work on a small volume of projects each year, which means we can dedicate unrivalled attention and resources to every trip.
We create stories that are talked about
In an industry in which everyone seems to be selling bespoke experiences with varying degrees of legitimacy, Cookson is the real deal, producing one-of-a-kind adventures — exploring Antarctica via private submarine, saving giant tortoises in the Galápagos and scaling volcanoes in Nicaragua.
May 2019
Cookson Adventures has become known for placing conservation at the heart of its extraordinary journeys. Now, the experiential travel brand has made a ground-breaking marine research project possible, helping shine a light on a type of killer whale previously unknown to science.
April 2019
Famed for years spent researching and building an exclusive network of connections in a territory, the Cookson team have access to places, people, secluded routes and untouched places that others simply do not
May 2019
Cookson Adventures always ensures that no two trips are the same, with every single expedition designed to a truly ultra-personalised level.
September 2020
Henry Cookson, founder of elite operator Cookson Adventures, is a 2.0 version of the traditional fearless British explorer. In 2012, he was the first in the industry to arrange for two private subs to be deployed to the Antarctic for a client's family adventure.
October 2021
The 63.69 metre explorer superyacht SuRi is to undertake a two-year expedition as part of a worldwide project to help map the seabed. The exploration mission, which has been organised by Cookson Adventures, will facilitate the first public seven-seater submersible expedition.
December 2019
Henry Cookson has also set up a company that specialises in bespoke journeys — but to the ends of the earth where few, if any, humans have been before.
January 2018
Whatever the client fancies, it'll be "Cookson style", which translates as: outside the box, full of surprises, maintaining a deep respect for nature, and liberally sprinkled with magic dust.
November 2017
Henry Cookson
Founder & Chairman
After a past life guiding horseback safaris in Kenya, Henry's start in polar exploration began in 2005, winning the Polar Challenge race to the Magnetic North Pole.
Since then, he's set a world record as part of the very first team to reach the South Pole of Inaccessibility without mechanical means and gone on to guide the Walking With The Wounded charity expedition to the North Pole with HRH Prince Harry.
It's these expeditions that served as inspiration in founding Cookson Adventures, bringing the same standards of ground-breaking excellence to the world of private travel. That's whether working with remote tribes in Africa or organising Alaska's most complex charter operations.
Together with his hand-picked team, not only does he guide and host many of our adventures, but he is consistently sought to speak with authority on the cutting edge of global travel and expeditions.
And, through his work, several million in donations has been raised for charitable causes.
A few of the team
Our in-house experts build all of our adventures from the ground up, drawing on a global network of contacts – from biologists and conservationists to archaeologists.
Nick Davies
Managing Director
Having spent 15 years in private jets, as GM at a private travel company and hosting Cookson trips, Nick is an advanced diver, off-piste skier and speaks broken Swahili from his time in conservation.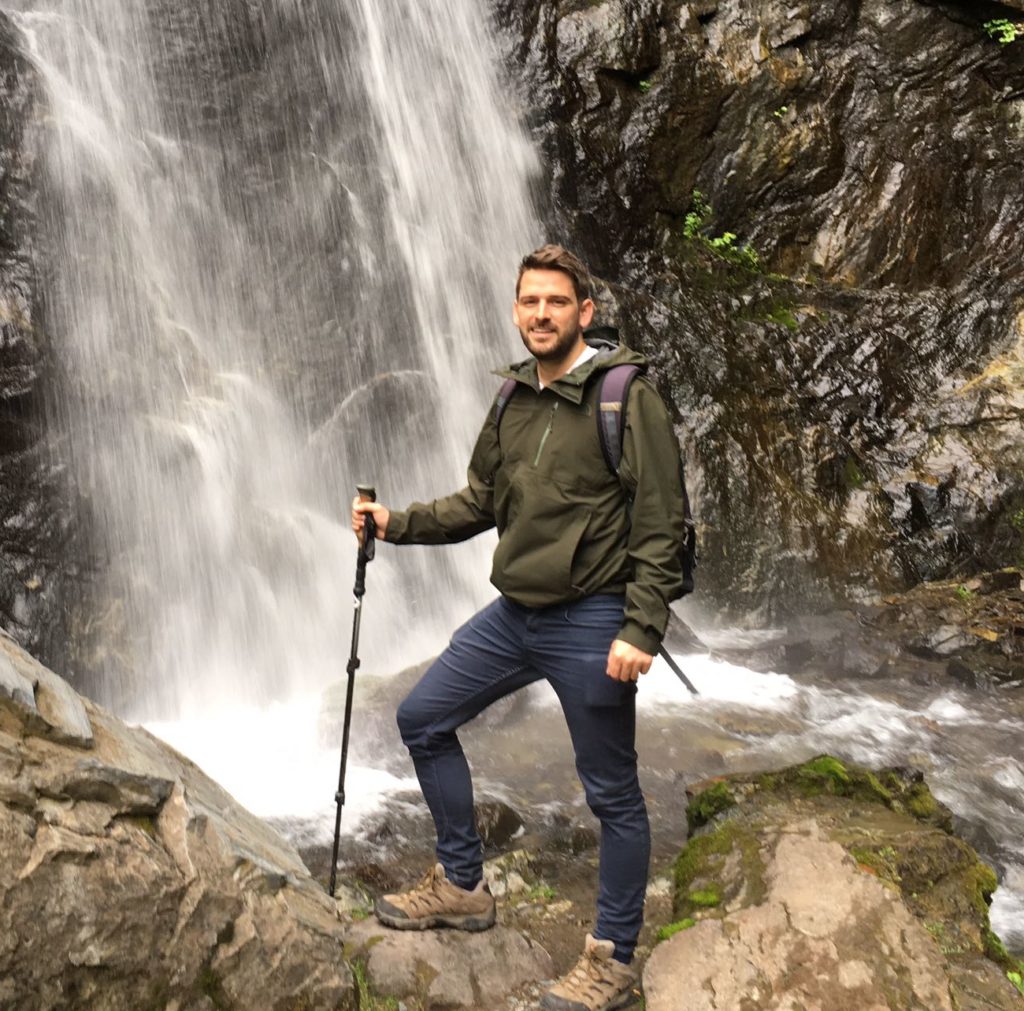 Harry R.P.
Head of private clients
Harry's world-wide knowledge has seen him host everything from paragliding trips in the Alps to cultural journeys in Asia, having lived in seven countries and spent a decade in private travel,
Neal Bateman
Head of Yachts
From yacht chief officer to broker and keynote speaker, Neal has delivered some of yachting's most innovative adventures, including sub dives, research trips and global itineraries.
Archie M.M.
Head of Projects
From creating bespoke camps in Nepal to taking helis onto glaciers for dramatic lunch setups, Archie has presided over some of the most innovative group events of recent years.
Louis Waite
Head of Videography & Photography
Leading Cookson Adventures' media, Louis is just as happy ice climbing or shooting from a Cessna as he is documenting superyachts, always combining his passion for true adventure with the visual arts.
Lee Travers
Head of Operations
Lee has 15 years' experience working alongside governments and NGOs to deliver ground-breaking conservation projects, with particular specialisms in risk assessment and crisis management.
Anna Kan
Project manager
Multilingual and raised in the Russian Arctic, Anna's affinity to the wilderness has led her to design unique luxury camps in Siberia, trek with rhinos in South Africa and climb the Himalayas.
William Siddeley
Senior concept designer
Whether organising world-first sub dives in remote Pacific islands or multi-heli safaris in Kenya, Will has been predominant in putting together some of Cookson's most epic adventures.
Rita H.J.
Project manager
Whether organising drone heat-tracker manhunts in Princess Diana's family home or multi-heli safaris in the Dominican Republic, innovation is at the heart of every trip Rita organises.
Duncan Marsh
Project Manager
A helicopter pilot and advanced diving instructor with 15 years managing private aircraft and an explorer yacht, Duncan's work has been at the forefront of expedition travel.
James Kenworthy
Project manager
A former captain in the British Army, James achieved a Guinness World Record for rowing 3,300 miles across the Atlantic and brings the same standards of excellence to Cookson Adventures.
Carlo Muies
Project manager
From working in tiger conservation in Nepal and as an anti-poaching bush pilot in Africa to living in 10 countries and visiting 130, Carlo is as passionate about conservation as he is travel.
Tim Burton
Polar specialist
Between 18 seasons in Antarctica and nine in the Arctic, Tim has organised remote operations for the British Antarctic Survey and US Antarctic Program, and across Greenland, Svalbard and Canada.
Tamsin Graham
Head of Communications
Volunteering in Kenya and studying in Florence instilled a lifelong love of travel for Tamsin, which she's realised over a ten-year career launching some of the industry's most recognisable names.
Sam Bradley
Finance & Operations Director
In spite of time spent at Deloitte and as a C-suite executive, it's travel that's perhaps closest to Sam's heart, having led trips across southern Africa and seen his travel writing published widely.
Simon Langley
Head of Marketing
After circumnavigating East Africa's Lake Victoria by 4x4 and time spent living in Korea, Simon has gone on to win twice at the UK's Travel Marketing Awards and speak at ABTA travel seminars.
How it works
1. Enquiry
From global event planners to submersible specialists, our in-house team of experts make authoritative recommendations and facilitate your interests from the first conversation
2. Planning stage
After identifying a project together, an initial deposit lets us mobilise the resources for a dedicated project manager and the consultation of world-leading authorities to conceptualise your perfect trip with you
3. Recce and detailing
Dance floors in the African bush, desert-island access and world-first wildlife encounters – on-the-ground reccees and the engagement of global or local bodies let us fine-tune truly unique experiences, all tailored to you
4. On-trip
Backed by our full support team in London, on-the-ground Cookson experts and specialist guides will guarantee the seamless delivery of your project, able to adapt on the fly to your preferences, often with gear and even literature custom-made for you
5. Post-trip
Whether enjoying the video put together by our on-trip media team, a personalised report that informs global conservational bodies or simply receiving updates on the whale shark you tagged, we ensure that you form memories that last a lifetime
Footage shot entirely on our adventures
Contact our expert team today and see where it takes you.